New Release "IWAKO BLOCKSⓇ-Odekake Kit"
"Odekake Kit" is newly released from Eraser-made Block "IWAKO BLOCKSⓇ"!
You can select from 3 color variations of Monotone, Pastel and Standard
in a nice plastic box to organize the parts and EASY to carry!    
Features of IWAKO BLOCKSⓇ
Because it is an eraser-made block, children can handle easily and create the original block parts
by cutting with scissors.  AND it is truly an eraser so you can use it as an ERASER.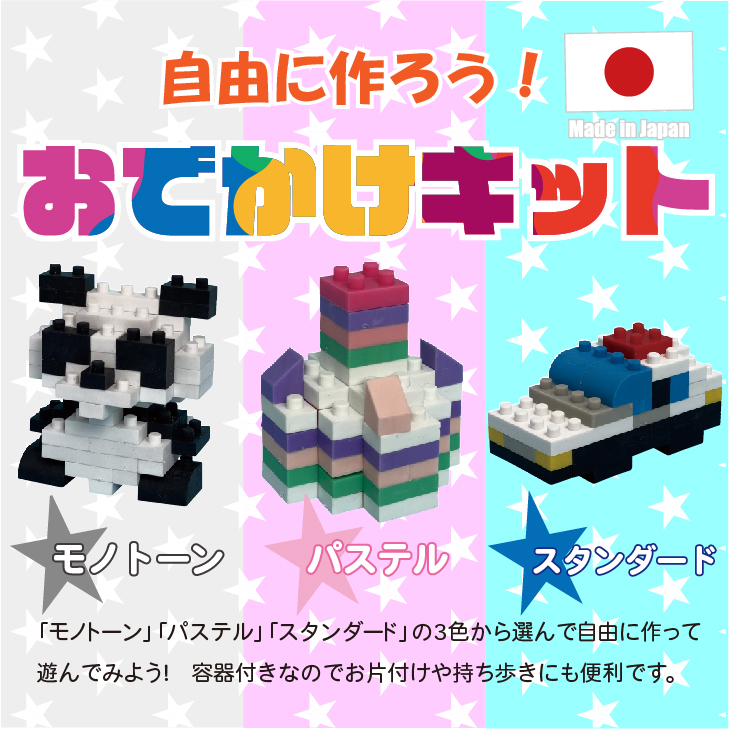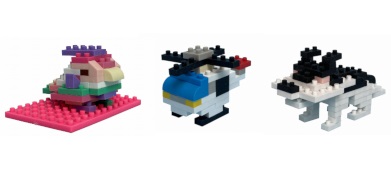 Release: January 20th, 2022
For the details, CLICK HERE