New Release "KESHI-BLO-Dot Art Making Set with Eraser Block"
Only with scissors, anyone can be an Artist!
New line from KESHI-BLO, "Dot Art Making Set" is released in February.
It is very simple.  Put the block parts cut by scissors as necessary on the eraser board canvas
following the pattern, a cute Dot Art is completed!
You can enjoy the process to put the block parts as puzzle game or enjoy the unique feeling to cut the block parts.
1st line-up is 12 designs and 2 different patterns are included in 1 set.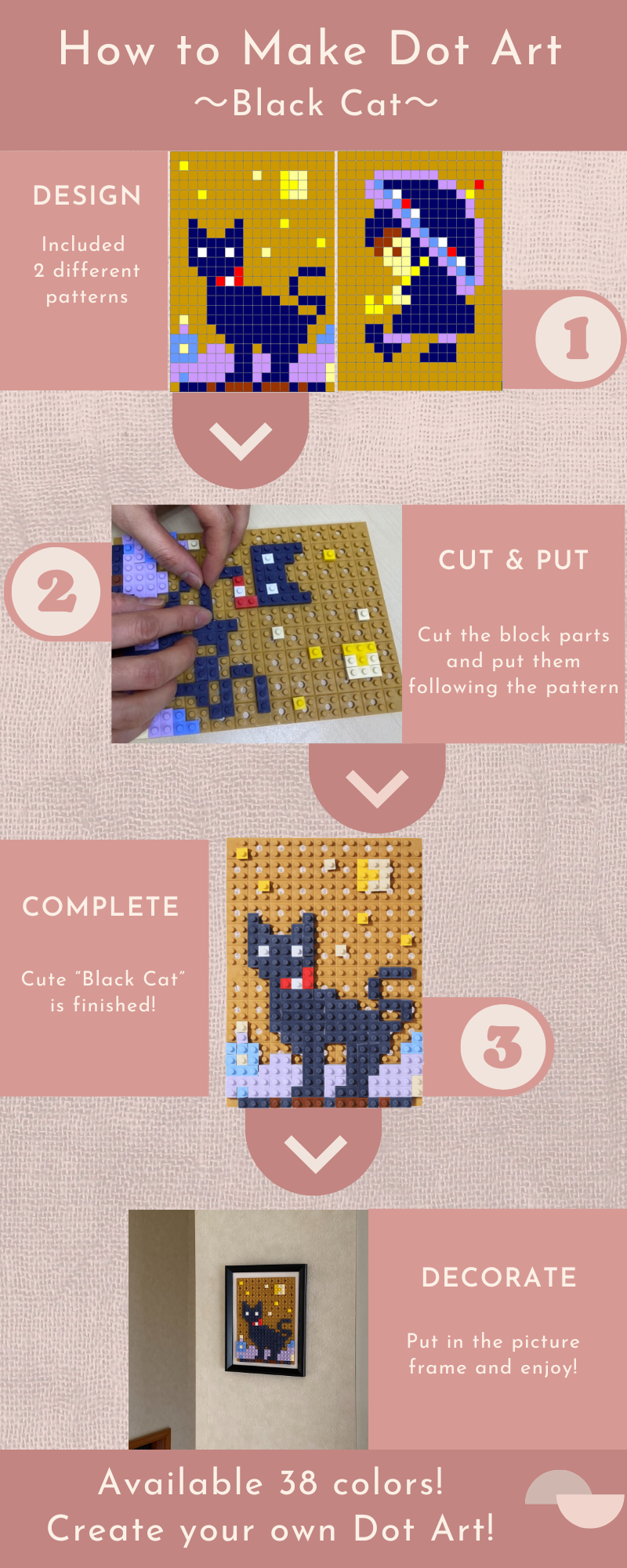 Release: February 15th, 2023
** Image is for illustration purposes.