Iwako Blocks @ Kokubunji LOFT
POP UP Shop for IWAKO BLOCKSⓇ is opened at Kokubunji LOFT!
You will find easily the display of tubes filled with colorful block parts and 17 designs of Assembly Kit
and 3 Odekake Kit are available.
Features of IWAKO BLOCKSⓇ
Because it is an eraser-made block, children can handle easily and create the original block parts
by cutting with scissors.  AND it is truly an eraser so you can use it as an ERASER. 
Moreover, by re-assembling the eraser blocks, kids can enjoy 2 WAY with 1 kit!
17 different designs of Assembly Kit are available.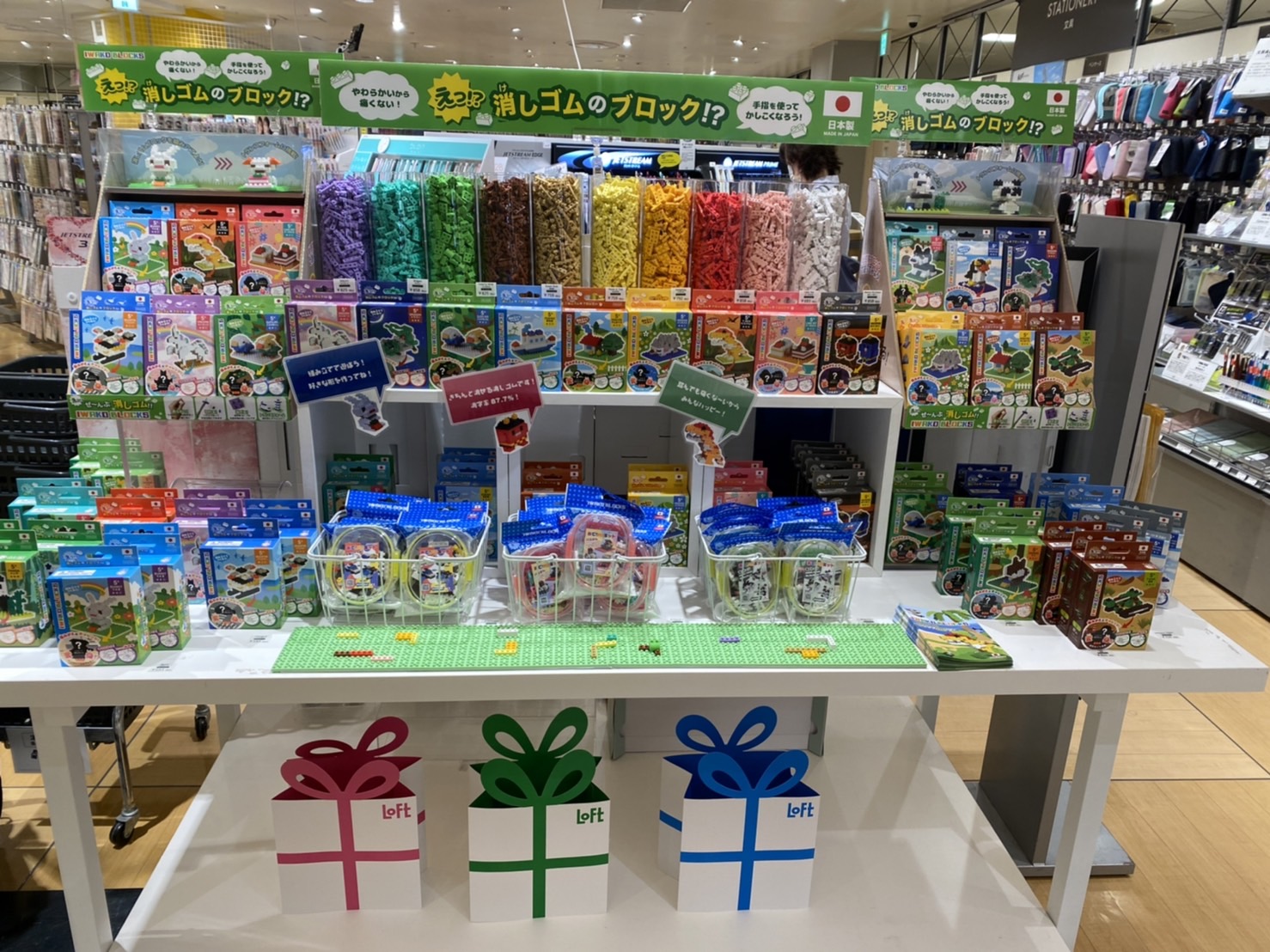 ■ Date & Time: April 25th – 
■ Venue: Kokubunji LOFT (Celeo Kokubunji 7th Floor)